When you are in pain because of someone else's carelessness or neglect, the last thing you should have to do is spend your time worrying about how to pay your bills. There is no need for your recovery time and energy to be spent on figuring out how to pay unexpected medical bills or make up for lost wages when you can let me help you get the compensation you need and deserve.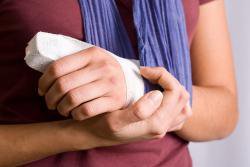 Let me make sure that you have all of your bases covered when it comes to personal injury law in Dallas, TX. I am ready to ensure your best presentation in court because I have the skill and training to build a solid case that represents your best interest. Contact my office today to speak with me, and find out more about what I can do for you.
Trust the Personal Injury Lawyer Who Cares
If you need a personal injury lawyer, you want to know that the legal professional you choose will be attentive and focused on your case. At Law Office Of Maharan Hamideh, I treat you like an individual instead of a case number, because my clients are important to me. I always take the time to get to know you and fully understand the details of your situation, which allows me to present the most effective case possible for your legal suit. Call me today to find out more about how I can provide you with the legal support you need.
Give me a call today to find out more about how I can help you with your case. I serve clients in Dallas, TX.