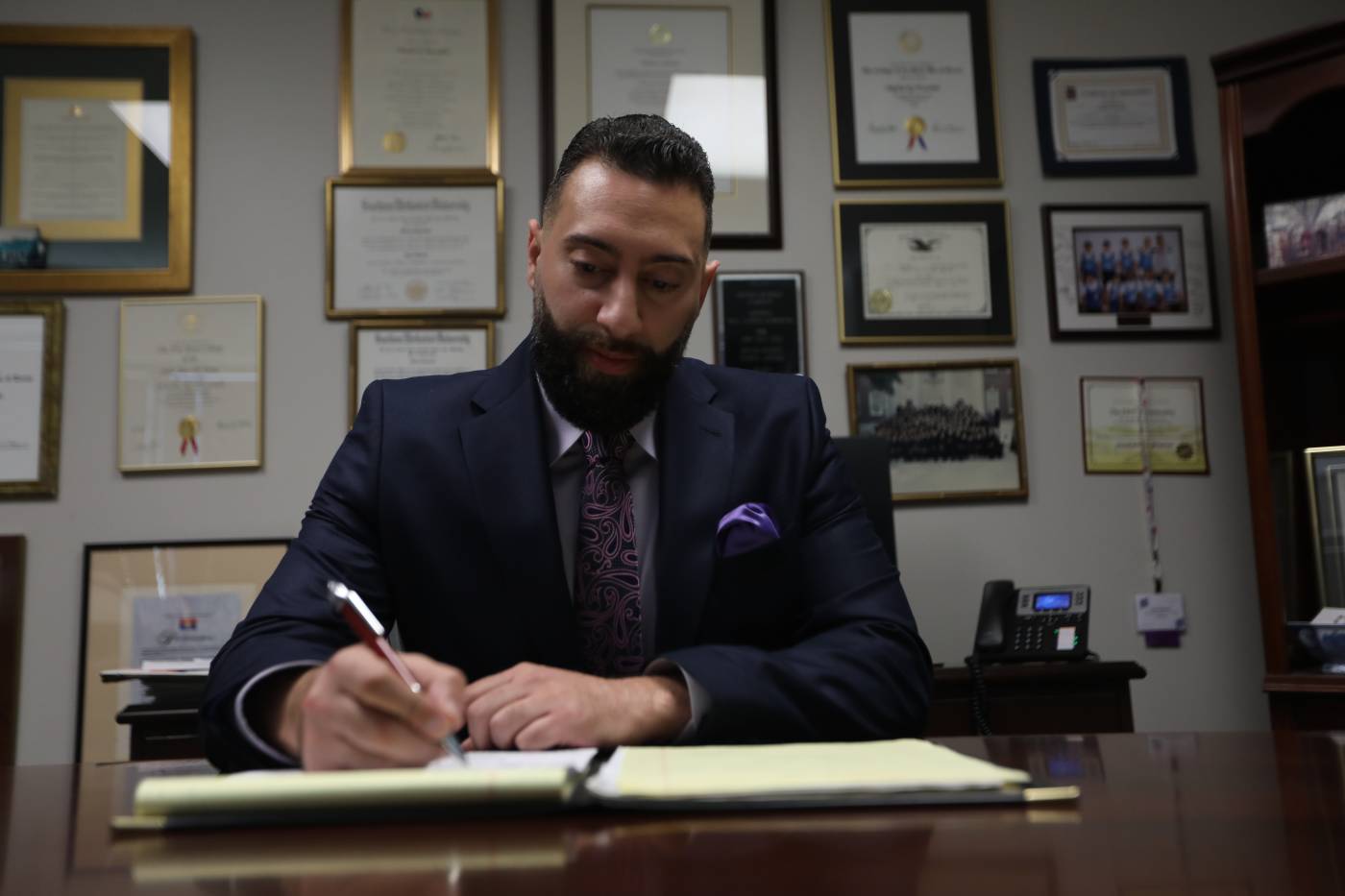 Unlike a lot of attorneys, Maharan Hamideh didn't always have his eyes set on a career within the legal profession. Despite a lifelong interest in the law, Maharan originally set out to work in sports as an agent. With a background in sports entertainment and marketing, Maharan originally began his professional career as the director of operations for a sports management and marketing firm where he had the opportunity to meet a variety of different athletes and celebrities. Despite the exciting lifestyle that came with a career in sports and entertainment, Maharan found himself wanting more out of life, and eventually set out to pursue a law degree that could allow him to engage with people on a more personal level.
After being accepted into the South Texas College of Law, Maharan studied tirelessly as he set out to establish himself as a hard-working student with a passion and drive to succeed. After graduating in 2009, he worked hard to pass the Texas bar that same year so he could immediately begin practicing law. After doing some initial work within the realm of criminal defense, Maharan quickly found that his real passion was for cases involving personal injury. His experience with personal injury victims provided him with the opportunity to help people who often had nowhere to turn during extremely difficult times. He also realized how difficult insurance companies could be when it came time to help those who were facing mounting medical bills and lost wages due to serious personal injury.
Everyone has rights that need defending. Personal injury victims deserve to have their case heard, and I'm here to help ensure that happens.
That's when Maharan decided to open his own firm, the Law Office Of Maharan Hamideh, where he could tailor his work to help victims of personal injury receive the justice they deserve so that they could get back on their feet. After opening his doors in 2010, Maharan has helped countless clients in the Dallas-Fort Worth area pursue compensation for their injuries in an effort to provide them with the relief and support they need to recover from their injuries and get their life back. He often found that so many clients would get into an accident and have no idea what their rights were in relation to the injuries they suffered at the hands of someone else's negligence. That's why he decided to focus on an area where people needed help the most — in times of crisis.
These days Maharan runs his firm under the same principles that originally drew his interest toward practicing law. He's committed to taking a hands-on approach in all of his client's cases, dealing with each client personally from the moment they walk into his office until their case is closed. He believes that honesty and integrity are both essential to a successful relationship with clients, and he works hard to ensure every last client is treated with the respect and dignity that they deserve. At the end of the day, his job is to defend you and your rights — and he won't back down to anyone while defending your case.
Bar Admissions
Education
Bachelors in Business - Southern Methodist University, 2006

Juris Doctor - South Texas College of Law, 2009